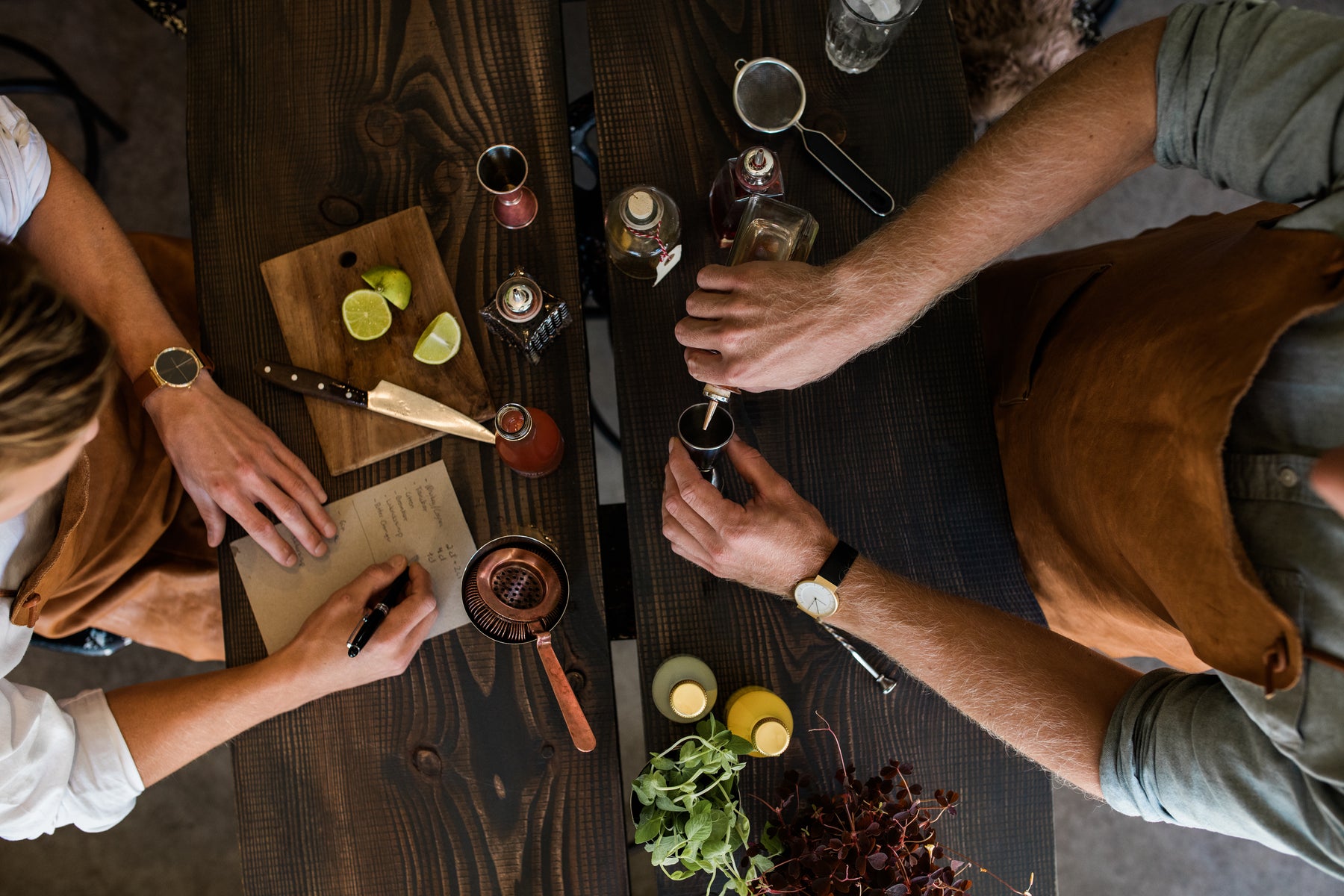 The foundation for our unique cocktails
A combination of two bartenders
with different backgrounds is the
foundation for our unique cocktails
When we established Nohrlund in the summer of 2014, our difference in experience and background was very clear to us. Despite that, we had a common passion for cocktails and the desire co create something unique and great. We want- ed to combine words like; meticulousness, efficiency, quality and large- scale. Simultaneously, we continually strive to build a solid and professional business, with the most competent workforce within the industry.
Anders has gained experience from bars with a lot of guests, high-speed and high quantity, where focus is upon minimizing the waiting period for the customers "There is no doubt that consumers increasingly demand higher quality, and this also applies to beverages. In spite of the fact that consumers demand higher quality, their patience and tolerance towards long queues has decreased. They have come to party, listen to music and have a great time with their friends and families. They don't want to wait for a cocktail" says, Anders Houmann.
Søren, however, has due to previous jobs been able to pay attention to details, the art of cocktail making and customer service
"To many, it may seem strange that I can imagine the taste and presence of a cocktail, just by combing different ingredients inside my head. I find great inspiration, when I am visiting restaurants and taste something new. This is how I develop ideas to new recipes, syrups, and bitters. I combine the ingredients and make my thoughts and ideas alive, before making the actual cocktail, says Søren Aamand.
With Nohrlund, we have combined the best of both worlds, without compromising. We aim to give all guests a great cocktail experience. A Nohrlund Organic cocktail can be enjoyed and served by anyone, regardless of time, knowledge and expertise.
The story behind the name
Nohrlund is the name of a little cosy summerhouse, located on the Danish islands Fyn, where the whole idea and concept was developed. We asked questions like "how do we secure an identical taste in every cocktail?", "how do we avoid waste?", " can we manage to find a solution that ensures a proper cocktail experience, even tough there is no bartender present?". After six months of discussion, testing and tasting, we had finally found the solution to our issue. A few weeks later, we launched the first three variants of our pre-mixed organic cocktails.